Uzbekistan (Tashkent) Concrete Batching Plants
Since the day it was founded, Umman Concrete Batching Plants has adopted the mission of producing concrete batching plants that will meet the special requests of the customers and created its infrastructure accordingly. One of the best examples of this is the ready-mixed concrete plant with a capacity of 100m3/hour established in Tashkent, Uzbekistan. The facility, which was commissioned in 2020, will meet the ready-mixed concrete needs of a leading ready-mixed concrete producer in the region at the prefabricated building elements factory.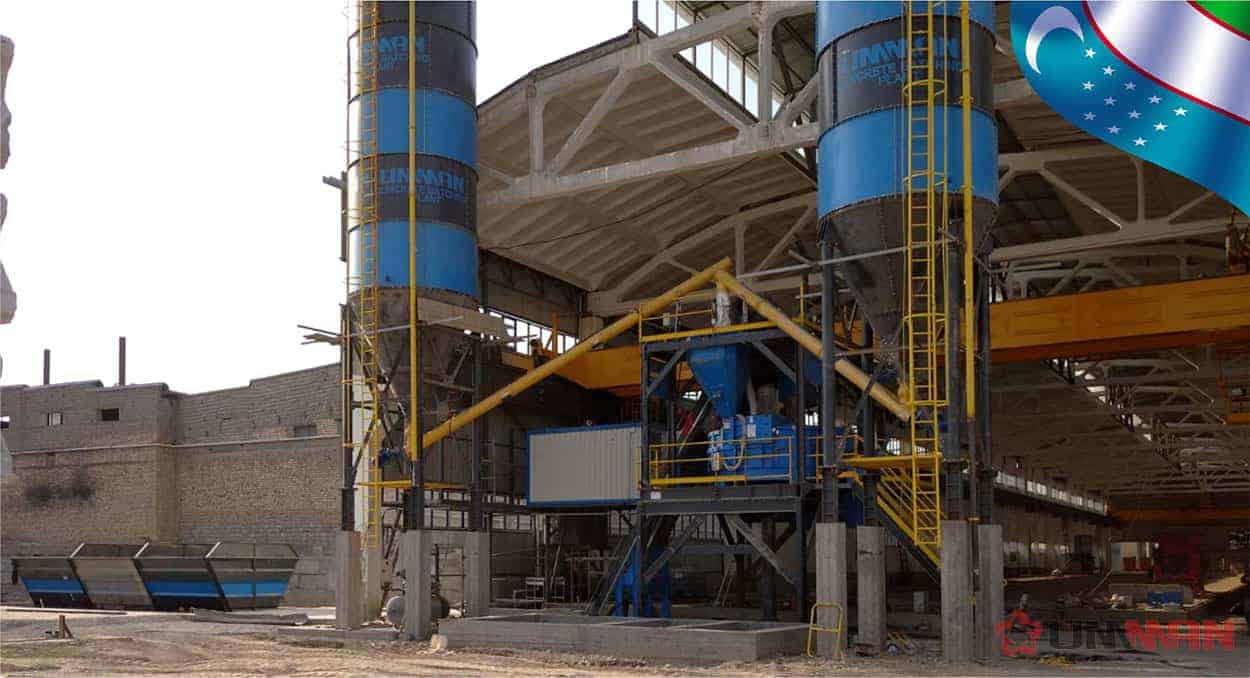 In the facility, which has a special layout, bucket mixer feeding system is used. The most advanced technological equipment were used to ensure that the bucket system safely transports approximately 5 tons of aggregate to the mixer at a time, and thanks to the "soft-starters" that play a role in the activation of the engines, sudden movements and damage to the system are prevented.
The entire automation infrastructure was redesigned to perform special concrete production without any problems, and it was made capable of precise weighing. Being aware that each power plant established is the most important reference for the next sale, Umman Concrete Batching Plants continue to work uninterruptedly to ensure unconditional customer satisfaction.
Write to us immediately from our contact page to get offers and information.